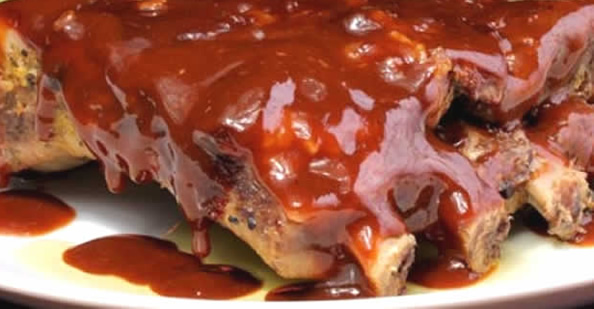 In my childhood I had to learn to eat everything, not that I liked but had to eat only in adulthood that I discovered the value and learned to appreciate the taste of food. Today I eat everything, trying to keep his balance, but sometimes "I pig out" and pork, especially the ribs, it is delicious.
I hope you enjoy and set aside a special night for this delight, accompanied by a good white wine, mine was a Chardonnay.
This recipe is very similar to Short Ribs served in the restaurant Australian Outback (Ribs on the Barbie).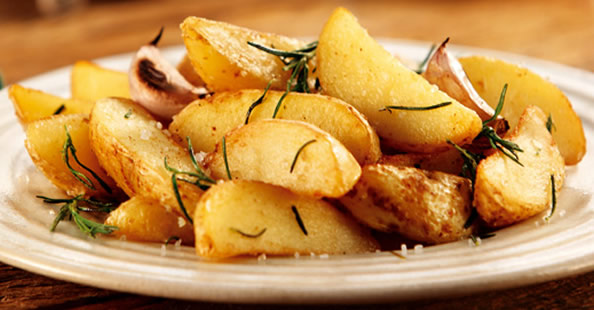 Ingredients:
Rib:
1 kg of pork costelina
juice of 2 lemons
3 tablespoons (soup) olive oil
1/2 cup white wine
chives and parsley to taste
2 cloves garlic
Calabrian pepper to taste
1 tablespoon (dessert) shallow salt
Barbecue Sauce:
4 tablespoons (soup) olive oil
1/2 onion, grated
1/2 cup (tea) tomato sauce
1/2 cup (tea) ketchup
Salt to taste
Pepper, to taste kingdom
1/2 lemon juice
1 tablespoon (dessert) vinegar
1 tablespoon (soup) Worcestershire sauce
1 tablespoon (soup) of mustard
3 tablespoons (soup) of honey
Rustic Potatoes:
5 medium potatoes
Rosemary sprigs
Thyme
Oregano
Fried garlic
The white black pepper
Pink pepper
Salt to taste
Method of preparation:
For the sauce, heat the oil in a saucepan and saute onion. Add the tomato sauce, ketchup, salt, black pepper kingdom and let ascertain for 5 minutes on low heat. Then add lemon juice, vinegar, Worcestershire sauce, mustard, mix and leave in low heat for another 5 minutes. Finally, add the honey and mix until smooth.
For the rib, beat all the seasoning ingredients in a blender until well ground. Line a form with aluminum, place the rib with beaten spice, cover with aluminum. Marinate in the refrigerator for 12 hours. Bake, preheated to 230 ° for 40 minutes. Remove the foil from above, if you still have very liquid seasoning, let a few more minutes in the oven uncovered. Cover the ribs with barbecue sauce and return to oven for another 10 minutes or until the sauce lose shiny appearance.
Wash the potatoes, pat dry and cut into half moon, each potato yields about 6 pieces. Put all of distributed way, in a greased with oil (do not put one over the other). Drizzle them with a little olive oil and place all other spices. Bake along with the rib for 40 minutes.
This recipe yields 5 servings. Good appetite!
You want me to do this recipe in your home? Call (12) 996 211 755