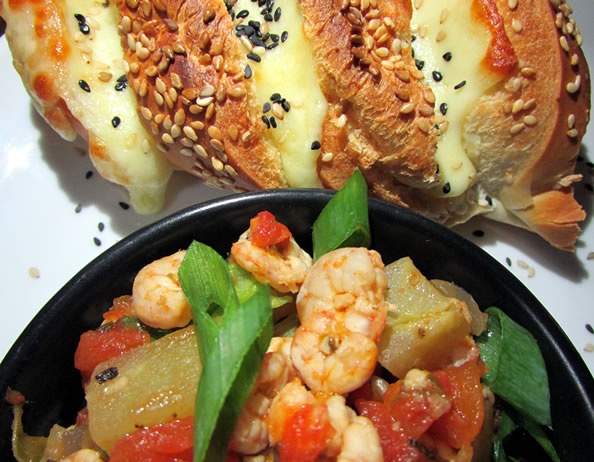 Oh what longing that was my edibles rs … Although love to give news and tips, share my experiences, revenues that motivate me.
And the recipe today is a delight for the eyes and an explosion of flavors for the palate, especially for those who do not like chayote, saying it does not taste like anything. Well, here's the facts:
The chayote is a result of a vine which, being resistant variety of climatic conditions are just diffusing around the world. In Brazil, the chayote is easily found, as it grows almost anywhere that is planted.
Who looks chayote with that "exotic" appearance without attractive color, no smell and – depending on their training – tasteless, certainly I can not imagine that there would find something that could benefit. However, practice shows just the opposite: chuchu is rich in nutrients, such as vitamins A, C and B complex, calcium, iron, phosphorus, magnesium, potassium and other minerals, and many fibers; antioxidants, stimulants, strengthening, diuretic, among others.
It is also important to leave skin and beautiful hair, and assist in weight loss, since a properly fast metabolism stimulates calorie burning. Speaking of calories, the caloric value of chayote is very low: only 30 calories per 100 g of the fruit, which makes him a diet ally for those seeking to lose weight healthily, reduces blood pressure and gives more energy.
To keep the chayote properties, avoid cooking it in lots of water for a long time, and fry it. The ideal is to cook it in a little water or even lightly fry it in a little olive oil. Feel free to prepare various recipes with him as omelets, salads, soups, creams, snacks and soufflés.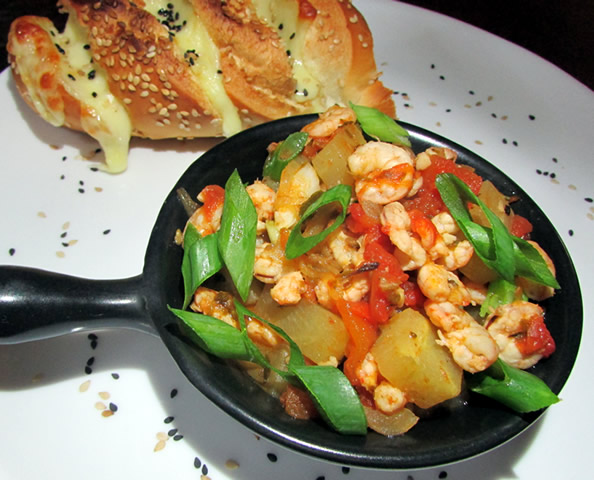 Ingredients:
300g shrimp 7 beards (clean)
1 medium chayote (chuchu)
2 Italian tomatoes
2 tablespoons (soup) olive oil
1/2 lemon
1 clove garlic
The white black pepper
Oregano
Salt
Coriander
Chive
Method of preparation:
Season the shrimp with salt, ground black pepper and 1/2 lemon juice and let rest for 10 minutes. In a skillet brown the garlic in olive oil and saute the shrimp (before stir-frying, drain the juice of the lemon). Do not stir, let it brown, turn them without moving a lot and let it brown the other side. With a slotted spoon remove only the shrimp, let the skillet the juice produced by it, add tomatoes cut into cubes, season with the remaining spices, including coriander. Put 200ml of water and bring to a boil, add the chayote peeled diced 2 cm. The chayote will cook in tomato sauce, gradually add water gradually as it is drying, until the chayote is cooked, but careful not to put too much water. Place the shrimp just to heat up and shut down. Garnish with the chopped chives.
Serve as desired, white rice, pasta or even a couscous. I chose to serve with French type bread with sesame, gratin with mozzarella cheese.
This recipe made with shrimp 7 beards to have a stronger flavor, but can be done with any type and size.
This recipe makes 2 servings. Good appetite!
You want me to do this recipe in your home? Call +55 (12) 996 211 755